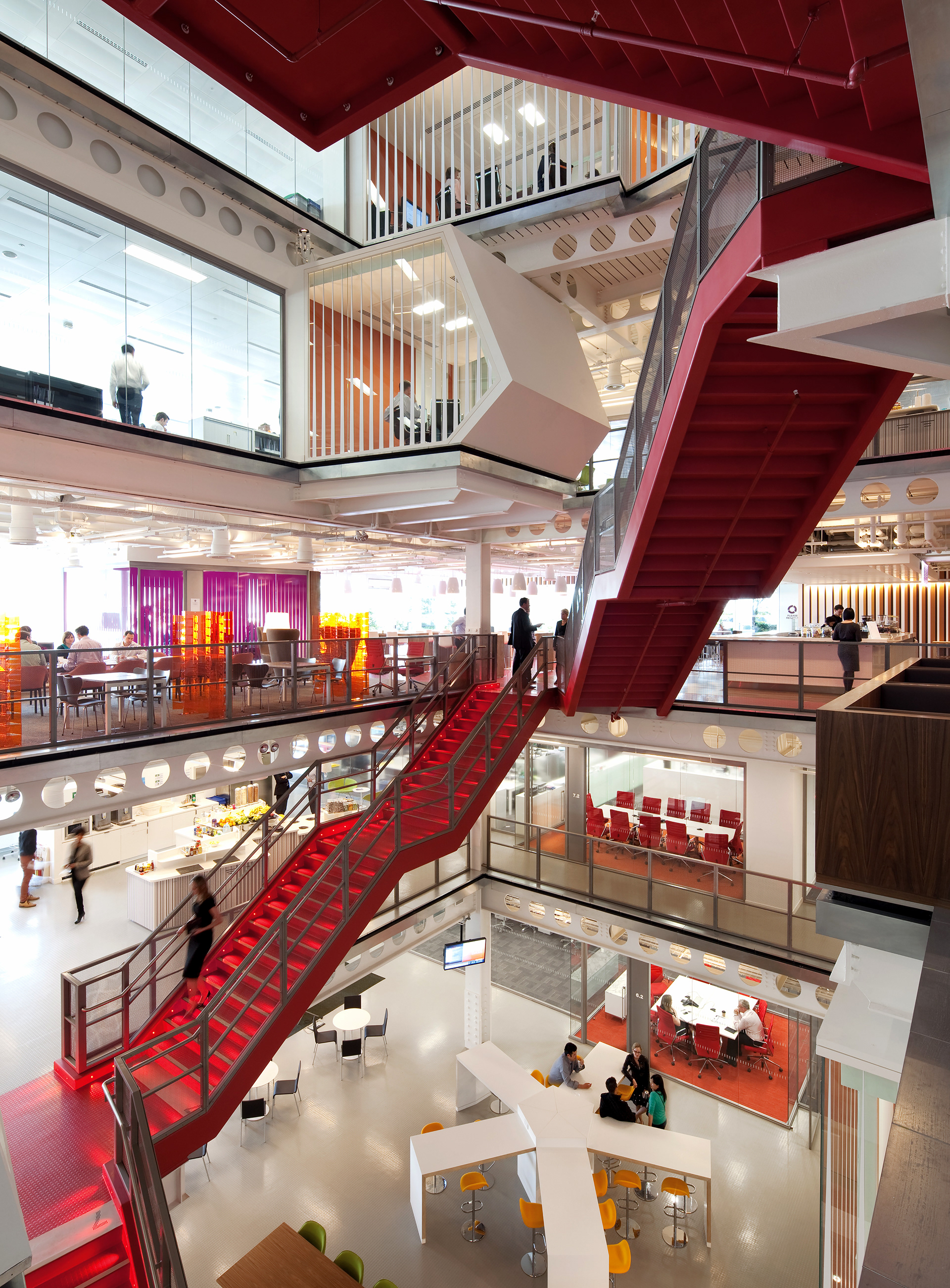 Project Role

|

 Designer 
Spread across London for years, Macquarie Group decided to lease 250,000 square feet across 6 floors for 1,800 staff in a LEED Platinum/BREAAM-rated building to unify its workforce. Ropemaker Place was designed to model a new transparency in financial services, centered around an atrium and connecting stair. The Client's main objectives was to create an exceptional work environment with a strong emphasis on transparency, collaboration and client service.

The worldwide convention in banking has been to restrict exposure to operations and to convey an image of fortress-like dependability. With Ropemaker Place, the Client adopted the reverse approach of maximizing transparency while also conveying the message of immovable stability. The new workplace unifies Macquarie's divisions and provides an architectural framework that encourages collaboration and spontaneous interactions. 

Like a vertical 'high street', the atrium is a village of opportunities. Nearby destinations include open work areas, 'Meeting Tree' rooms, staff pantries and amenity spaces. While the atrium serves to connect all of Macquarie's businesses it also becomes a visual bridge into the workings of the bank. Clients and visitors are greeted in the ground floor lobby and emerge via elevators on the Level 11 Guest Relations area. From here, they can engage in confidential dealings in private rooms, head to the conference or event spaces, or meet in the atrium which overlooks the trading room floor below.
Interiors

|

Clive Wilkinson Architects
Photography

|

Riddle Stagg