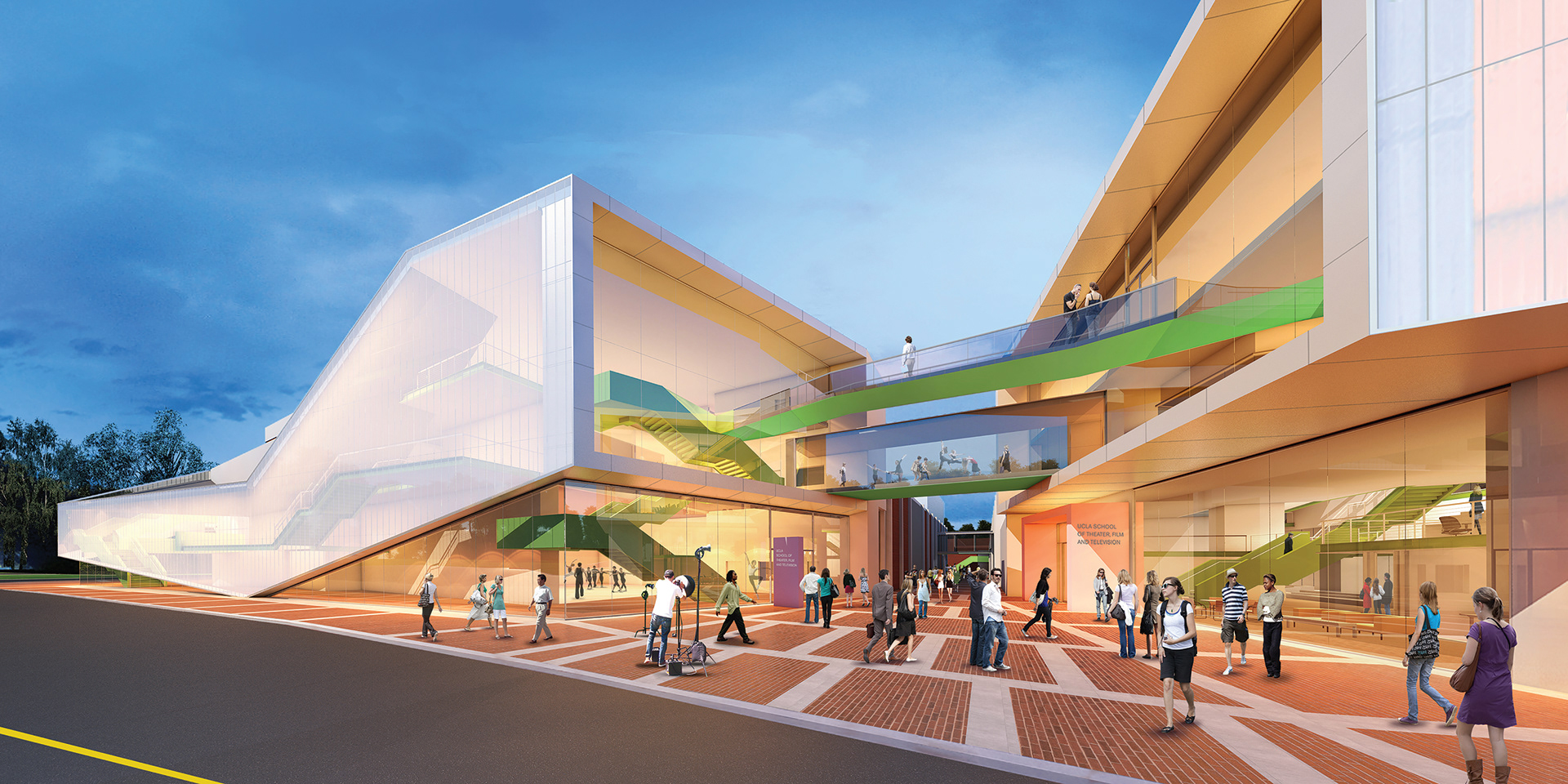 Project Role

|

Project Manager & Lead Designer
Clive Wilkinson Architects was engaged in 2010 to develop a Master Plan for the UCLA School of Theater, Film + Television (TFT) that would resolve physical deficiencies in the existing 250,000 SF campus and address the school's programmatic aspirations. The primary focus was on interior modifications that would be executed over a five-year period.

Following a series of visioning sessions with the Client, the Design Team proposed a major reorganization of the TFT complex that would not only physically reunite departments fragmented across four buildings but also remove institutionalized divisions between the realms of education and production in order to promote communication and creative collaboration.

In an effort to expand the range of use within and beyond the existing footprint of the TFT complex, the Design Team proposed the construction of a "stage" that would expose students, faculty and staff of all departments and disciplines to the creative activities of their peers and colleagues. Each design solution stemmed from our strong desire to redefine a setting in which a burgeoning interdisciplinary community can thrive and where instruction, performance and research are able to converge organically.
Core + Shell + Interiors

|

Clive Wilkinson Architects
3D Visualization

|

Shimahara Visual