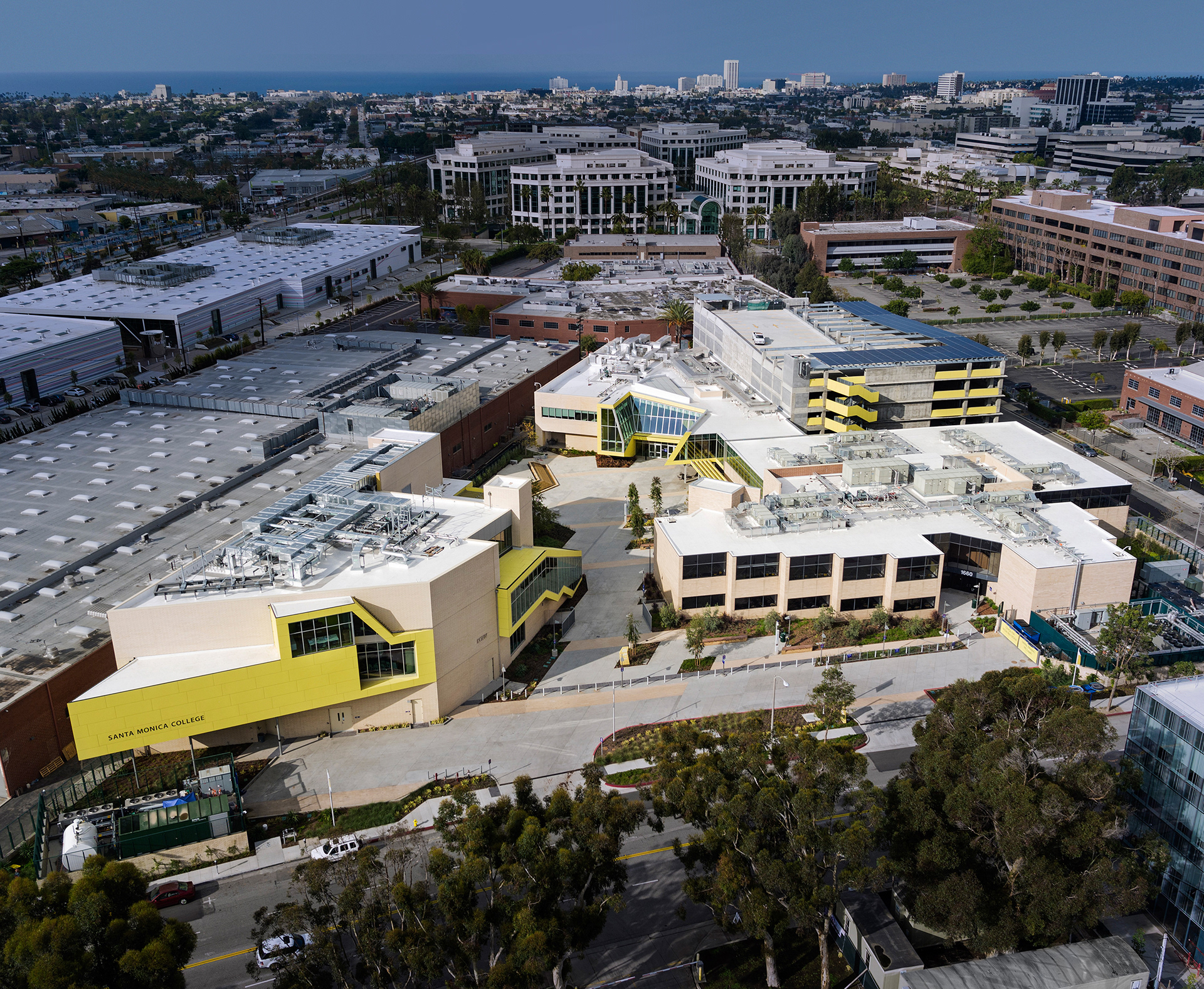 The Santa Monica College (SMC) Center for Media and Design (CMD) is a renovation and expansion of the school's old Academy of Entertainment & Technology. The 3.5-acre project included the renovation of an existing 50,000 SF facility and the construction of a 30,000 SF instructional wing; a new three-story building for KCRW, a popular radio station licensed to the school and a new seven-level parking structure.

We started with an intensive period of curriculum analysis, facility tours, client workshops and visioning sessions. After weeks of visioning the Design Team determined that the fundamental idea uniting the CMD and KCRW was storytelling. Thus, we set out to create architecture that acts as a narrative vehicle, shaping the campus into a sequence of experiences that showcase education as a progressive cycle. The three buildings represent a student's progression from higher education to the professional world.
 
Openness, transparency, flexible workplaces, places for exhibition and spaces for interaction break down the barriers between education and the workplace. The Center for Media and Design provides students with an inspiring environment, access to top professors and industry-standard equipment. With KCRW just steps away, students can now explore new creative possibilities at one of the best media operations in the country.
Core + Shell + Interiors

 |

Clive Wilkinson Architects
Photography

|

 Michael Moran
3D Visualization

|

Shimahara Visual